Methods & Madness x Anne McClain/MCMC Fragrances
Menu for dinner w Anne McClain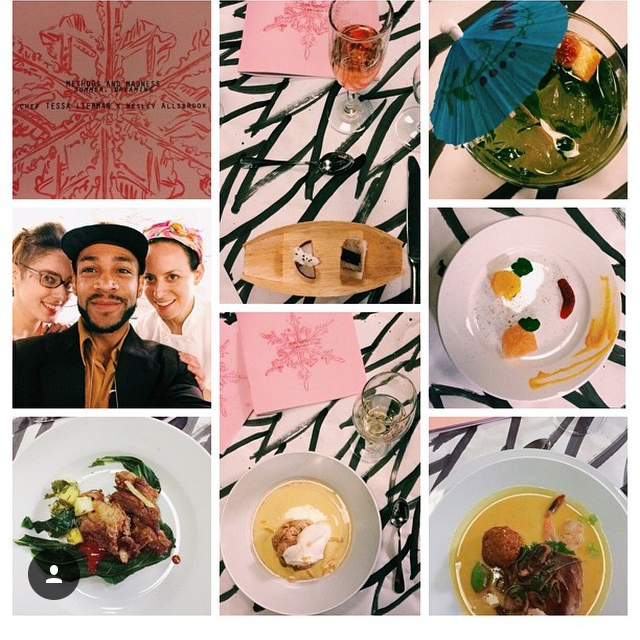 Methods & Madness x Caroll Taveras
Colombian Cheese Bread served with cultured and hand-churned butter to reflect Taveras' commitment to analog large-format photography/old-fashioned methods of image production.
Methods & Madness x Ralf Schweiger/Atelier Cologne
Lauren plating dessert course-these are Tangerine Gelees with Cacao Nibs made to look like amber with bugs trapped inside for a dessert based on the scent Ambre Nue
Methods & Madness Dinner with Balint Zsako
Detail from Artist Book/Menu
Methods & Madness x Balint Zsako
"The forest started growing darker and more menacing filled with rustling winds and the call of a strange bird."
Quail; Preserved Black Walnut, Cedar Wood Meringues
Methods & Madness x Wesley Allsbrook
Entire room covered in the inked drawings of Wesley Allsbrook
Methods & Madness x Ralf Schweiger and Atelier Cologne
Dinner presented with Sniffapalooza. Here is Ralf when I visited him in the laboratory and learned all about his inspiration and background.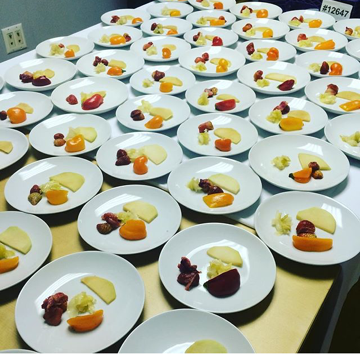 Decay Dinner with Guerilla Science
Decay Dinner-Methods & Madness x Guerilla Science
Bunch of Roses Dinner photo by Sylvie Rosokoff